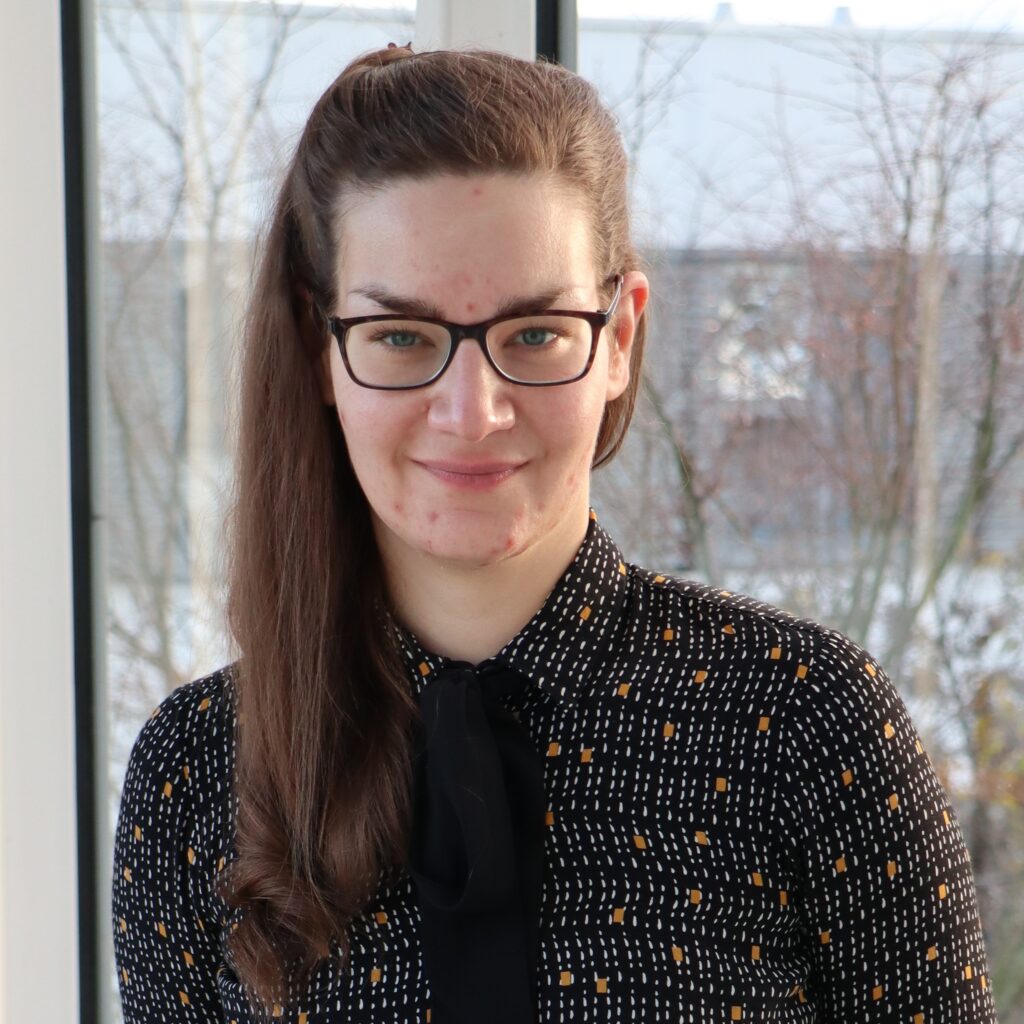 Viktoria Planz studied Applied Life Sciences at the University of Applied Sciences in Kaiserslautern and obtained her master degree in 2012. For her PhD, she started her work at Saarland University and the Helmholtz Institute for Pharmaceutical Research Saarland (Department of Drug Delivery) in Saarbrücken and continued at the Buchmann Institute for Molecular Life Sciences and Goethe University Frankfurt, where she received a doctor of natural sciences in pharmacy. Since then, she is working as a Postdoctoral Fellow in the Institute of Pharmaceutical Technology of the Goethe University Frankfurt. Her main research focus relies on the development of predictive human-based in vitro models of the human skin in healthy and diseased state and electrospinning as technology platform for the development of innovative drug delivery systems for infectious wound therapy.
Sarah is a very mysterious person and doesn't like to reveal details about her past. We suggest writing her an email, giving her a call or follow her on social media to learn more about her.
Nathalie Jung holds a Master's degree in Human and Molecular Biology from the University of Saarland in Saarbrücken, where she also joined the Helmholtz Institute of Pharmaceutical Research Saarland (HIPS) for the first part of ther PhD. She continued her PhD studies at Goethe University in Frankfurt, where she focused on integrating confocal Raman microscopy  into various stages of preclinical testing for pharmaceutical products. In her current position in the Windbergs lab, she is working on in vitro models of the human intestine in physiological and inflamed states, investigating the interaction with and the effect of new therapeutics and nanomedicines on the tissue.
Stefanie Gier is a postdoctoral researcher with a background in molecular biology. She received her Master's degree in Human and Molecular Biology and her PhD in Cell Biology from Saarland University in Saarbrücken. During her postdoctoral work at Saarbrücken, Stefanie studied the molecular mechanism of yeast-derived toxins. In the Windberg's lab, she is now focusing her research on the blood-brain barrier, with the goal of creating a reliable in vitro model that accurately represents the characteristics and complexity of this endothelial barrier in vivo.