Today our new PhD candidate Anna Ries joined the group! Welcome!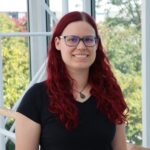 It's the end of an era: Felix Rohde is leaving us today. Although we're sad to see him go, we wish him all the best for his future. Hope to see you again soon!
Our new PhD candidate started today! Welcome Annika Horchler!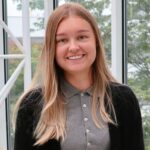 The Night of Science at Campus Riedberg is back! Our Head of Institute, Maike Windbergs, is giving a talk at 6pm with interesting insights into animal-free pharmaceutical research. Come and join in Hörsaal B1!
We got a new pharmaceutical intern: Deniz Özcan! He will work with our Senior Scientist Viktoria on a new and exciting project.
Say hi to Marie Rau, our new Master student! She is a former champion in competitive dancing & we hope she will bring this energy to our lab. Welcome!
Congratulations to our PhD student Jonas Schreiner for winning the Best Talk Award at the CRS Local Chapter Meeting in Würzburg!
The CRS Local Chapter Meeting is starting today in Würzburg! We send Dr. Sarah Vogel-Kindgen and our PhD students Felix Brettner, Jonas Schreiner and Juliana dos Santos to present their research in several exciting posters and talks. Have fun guys!
We have added nanoindentation to our methodology toolkit! We can't wait to see the fascinating analyses our team will perform.
We have two new additions to the team! Jana Romy Friedrich joined our Team as a Master student and Lennart Christe started his PhD journey today. Both will explore bacterial vesicles as inspiration for drug delivery systems. Welcome!